Insights / Business
Partnering with Enterprise Clients in a Modern Approach to Web Development
Southleft utilizes a tailored Scrummerfall approach to provide a smooth workflow for web projects. Our proven process promotes collaboration, transparency, and quality assurance from start to finish.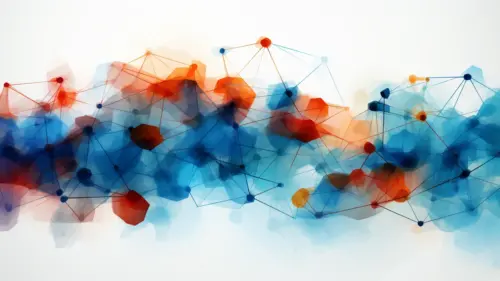 Launching a design system or website redesign can be both exciting and challenging. Our team works hard to ensure a seamless journey from conception to deployment with a well-structured approach.
We lean on a unique approach to project management- a "Scrumerfall" Agile and Waterfall hybrid – to custom-fit a workflow to our partner's needs and weave our core values into the very fabric of our project management system. This disciplined yet adaptable approach, infused with aspects of Trust & Respect, Learning, and Client Collaboration, and Creativity, enables us to redefine and modernize the way you build or redesign your web application. Our meticulous attention to detail, seamless communication, and commitment to our partners guarantee a warm, professional, efficient, and effective project process.
Our "5 Ds" are adapted from "The 5Ds" originally created by Drew Harteveld of Operational Governance.
Define: Laying the Foundation
Your web development journey with Southleft begins with the "Define" phase, where we collaborate to lay the foundation for a successful project. Here, our project team works through a swift and detailed process to ensure we have the right stakeholders involved, understand the project goals, and establish the right basic parameters of the project.
Through interviews, research, and brainstorming, we create a series of documents for partners to review and contribute to that shows in pictures and words what we understand about the project's scope, audience, and objectives. At the end of this phase, partners receive a Project Charter and high-level timeline, blueprint documents that serve as a map for the remainder of the project journey. Our detailed document and close collaboration work to establish a relationship of Trust and Respect that creates strong alignment from the outset.
Design: Shaping the Vision
In the "Design" phase, the project's vision takes shape as a project manager and technical lead craft a comprehensive explanation of the proposed solution strategy, guaranteeing alignment from business strategy down to the end-user developer level. We deliver detailed information that speaks the language of different stakeholder groups to ensure we satisfy the needs of each. Deliverables of this phase include a Scoping Matrix, Functional Specifications, and Technical Specifications. Our core value of Customer Focus shines through here as we empower clients and partners with data and documentation of the project, which sets our partners up to have direct control and visibility over the web development process every step of the way.
"Southleft demonstrated they understood the product and the necessary jobs to be done right off the bat. We were very impressed by their detailed approach and ability to work out a path forward in a tight deadline.

– Daniel B., Head of Product at Stesso
Develop: Bringing Ideas to Life
As the project moves into the "Develop" phase, the excitement builds. This is where the technical magic happens, as the development team transforms designs into functional components and templates.
Depending on which option you choose, developers will be are heads-down building for you or working alongside your developers, focused on coding. Our Project Managers send weekly status report emails with link to a live dashboard where you can see your project progress in real time, upcoming milestone and out-of-office dates, and any risks and mitigation strategies. Our developers lean on our core values of Learning and Creativity to proactively problem-solve and think outside the box when challenges arise. Weekly meetings and collaborative sprint planning sessions ensure we stay in lock-step throughout this phase.
Detect: Ensuring Quality and Performance
Quality assurance takes center stage in the "Detect" phase. Our robust QA process, guided by customized checklists, ensures excellence in every line of code. Internal QA tests the site for functionality, appearance, performance, and accessibility across various devices and browsers. In Partner QA, we give you the keys for your own testing to ensure we've met your standards using the detailed documentation from previous project phases. Partners get access to our ticketing system to share bug reports directly with our developers. In this phase, our core value of Trust & Respect takes center stage as our partners and developers work seamlessly to polish the project to pixel perfection.
Deploy + Hypercare: Launching with Confidence
The grand finale arrives in the "Deploy" phase (or in other cases "Deliver"). If applicable, hosting is set up, DNS transfers are coordinated with the client team, and the site is prepared for hand-off. Our Project Management team works closely with key stakeholders to ensure a seamless product delivery. But the journey doesn't end here. Southleft's commitment to Customer-Focus extends the project into the Hypercare period, a 10-day window during which the team stands by to address any post-launch bugs. This meticulous attention to detail ensures a smooth transition into the new website's era.
The team was timely, communicative, and excellent overall. We were really happy with the outcome of yet another partnership. We truly enjoyed working with everyone on the team and would absolutely recommend their firm for development projects.

— Jessi H., Producer at partner agency Big Medium
Modernizing Web Development Partnership Experience
Navigating the complexities of a front-end design/development project requires a strategic approach. The Southleft approach prioritizes:
Aligned Expectations: Clear scoping and ongoing communication ensure everyone is on the same page.
Reduced Risk: Rigorous quality assurance minimizes the risk of post-launch issues.
Client Empowerment: Clients remain engaged throughout the process, making informed decisions.
Effective Collaboration: Regular meetings and shared channels facilitate collaboration between teams.
Flexible but Controlled: While flexible, the Scrumerfall approach provides robust governance and attunement to reality to manage scope effectively.
While technology is complex and rapidly changing, the real challenges often arise from misaligned expectations and poorly managed scope. Southleft's "Scrumerfall" approach prioritizes a balance of strong relationships and scope management in our proven process led by seasoned Project Managers and expert Developers. Our approach is more than just a methodology; it's a commitment to modernizing web development partnerships. By demonstrating our core values and blending the best of both Agile and Waterfall methodologies, we create a holistic experience that not only delivers cutting-edge web solutions but also empowers clients to be active participants in their digital journey. Through Trust & Respect, Learning, Creativity, and Client Collaboration, we redefine what it means to partner with a web development agency.